There are a lot of things that feel different this Christmas, but the story of Christmas, the message of hope, it's still the same. If you're looking for a simple, joy-filled, family friendly service, we'd love to have you join us for Christmas Eve at LifePoint Crossing, complete with glow-in-the-dark candles (so we don't have to pass around lighters!) and favorite carols. We'll gather both in person and virtually at 6 PM to spend a few minutes celebrating the hope of Jesus.
Sign up using the button below to attend our in-person service (spots are limited so we can safely distance families within our worship center.) Or join us online at LifePointCrossing.com/onlinechurch
---

This year, we're excited to bring a little more light to our community, through our 10-foot star, where you and your family can come take a photo to share with family and friends. The star is a symbol of Christmas, a reminder of Jesus who came to bring us hope through his Great Love, and it's a great spot to start a new (outdoor and safe!) tradition to add some joy and sparkle to a holiday season that looks a lot different.
Use hashtag #LPXHopeStar on social media so we can see and share your pics, too! And tag us @LifePointCrossing! We'll be sharing the holiday hope all month long!

We see a darkness. We feel the loneliness. We understand that feeling of despair. But....we believe in Love. A thrilling glimmer of hope, shining bright in the night, to show us that God is still King. He still loves.
This year, we're choosing to hold onto the promise of Christmas and embrace the deep-rooted tradition of Advent as we prepare our hearts and minds to celebrate Jesus.
What is Advent?
Simply put, Christmas is about celebration. Advent is about waiting. This season of counting down the days until Christmas gives us time and space in our busy days and cluttered hearts to pause and reflect on what we're really waiting for. It's not about the shopping, the presents, the pies, or even that yearly trip to Grandma's house...that may or may not happen this year in 2020. No, we're waiting for the promise of Jesus. The Jesus who came into this world as a baby and who offers us true hope through love.
If you'd like help embracing the chaos of this year, click below or text STAR to 816-542-3888 to receive a short daily verse and prayer that will guide your heart to the true meaning, and shining hope, of Christmas.
We're also embracing Advent as part of our weekly Sunday morning services, and as part of our Christmas Eve service. You can also print the calendar below to find new ways to talk about this season with your kids at home. There are a lot of simple activities to do at home (like drinking hot cocoa and sharing Christmas memories!), all while embracing the hope of Jesus as a daily part of the days leading up to the celebration of Christmas.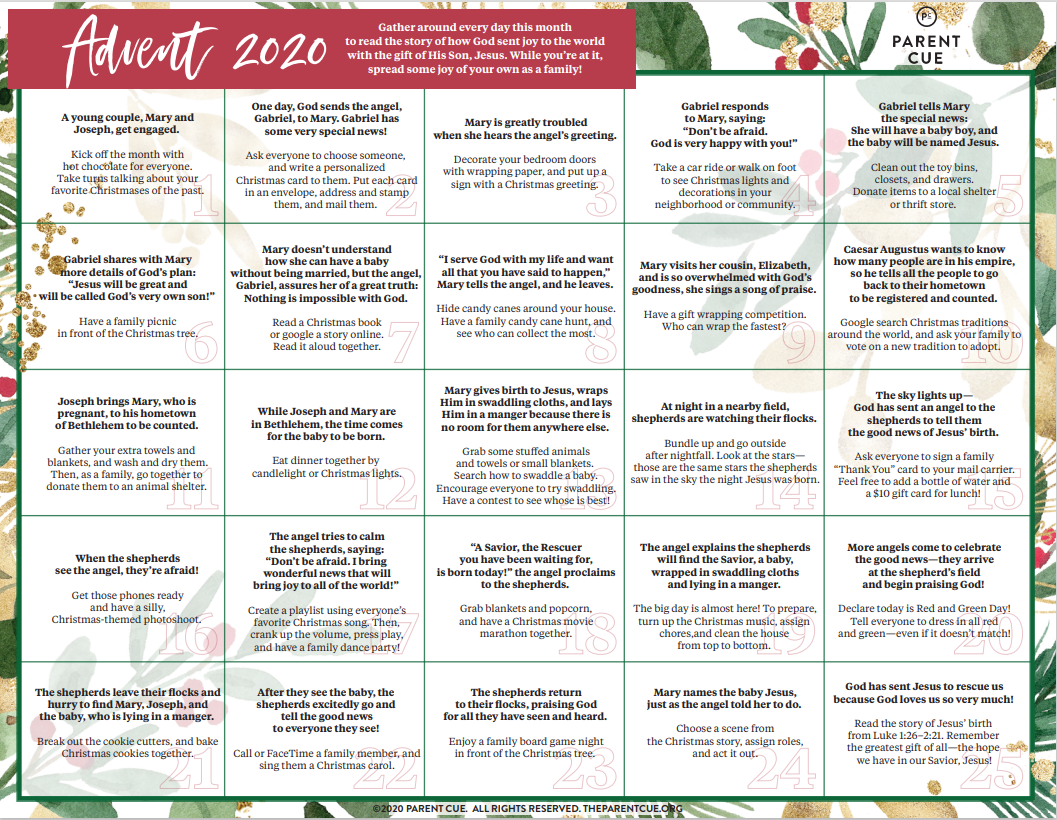 ---

This year 100% of the holiday gifts given at LifePoint Crossing will be going not to us, but through us, as we partner with two local organizations doing important work right here in our community.
This holiday season, we are continuing to partner with Restoration House of Greater Kansas City to provide three to five new computers so that their residents can complete virtual classwork as they complete degree programs and other education efforts. For more information on Restoration House and the important work they do here in the Kansas City area, CLICK HERE.
We are also partnering with Community Services League of Blue Springs to provide gift cards for the families they work with. These gift cards will be used for Christmas gifts and can be for stores such as Target or Wal-Mart, as well as restaurants and gas stations. For more information on how CSL serves our community, CLICK HERE.
You can donate online to either of our community partners by clicking the button below, or by texting your gift amount to 816-430-2323.
---
Thank you for joining us as we celebrate Hope this Christmas.
If you'd like more information on what we're about at LifePoint Crossing, we'd love to chat with you. You can also join us online for Sunday morning services, or find any of our Netflix episode-length teaching messages below.